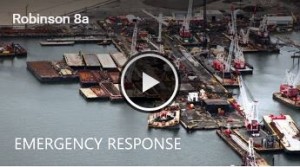 Robinson Aerial Surveys, Inc. is proud to announce that the company has been certified as a participant of the Small Business Administration 8(a) Business Development program.
The 8(a) Business Development Program is a business assistance program for small disadvantaged businesses. This federal DBE program helps thousands of entrepreneurs to gain a foothold in government contracting. Participation in the program is divided into two phases over nine years: a four-year developmental stage and a five-year transition stage.
"Receiving certification under the SBA 8(a) Program gives our company a great opportunity to continue to develop our business, as well as strengthen our teaming relationships," said Carlos Medina, President of the firm.
Robinson is also SBE | DBE | MBE Certified
Contact us for additional information on our services and teaming opportunities.